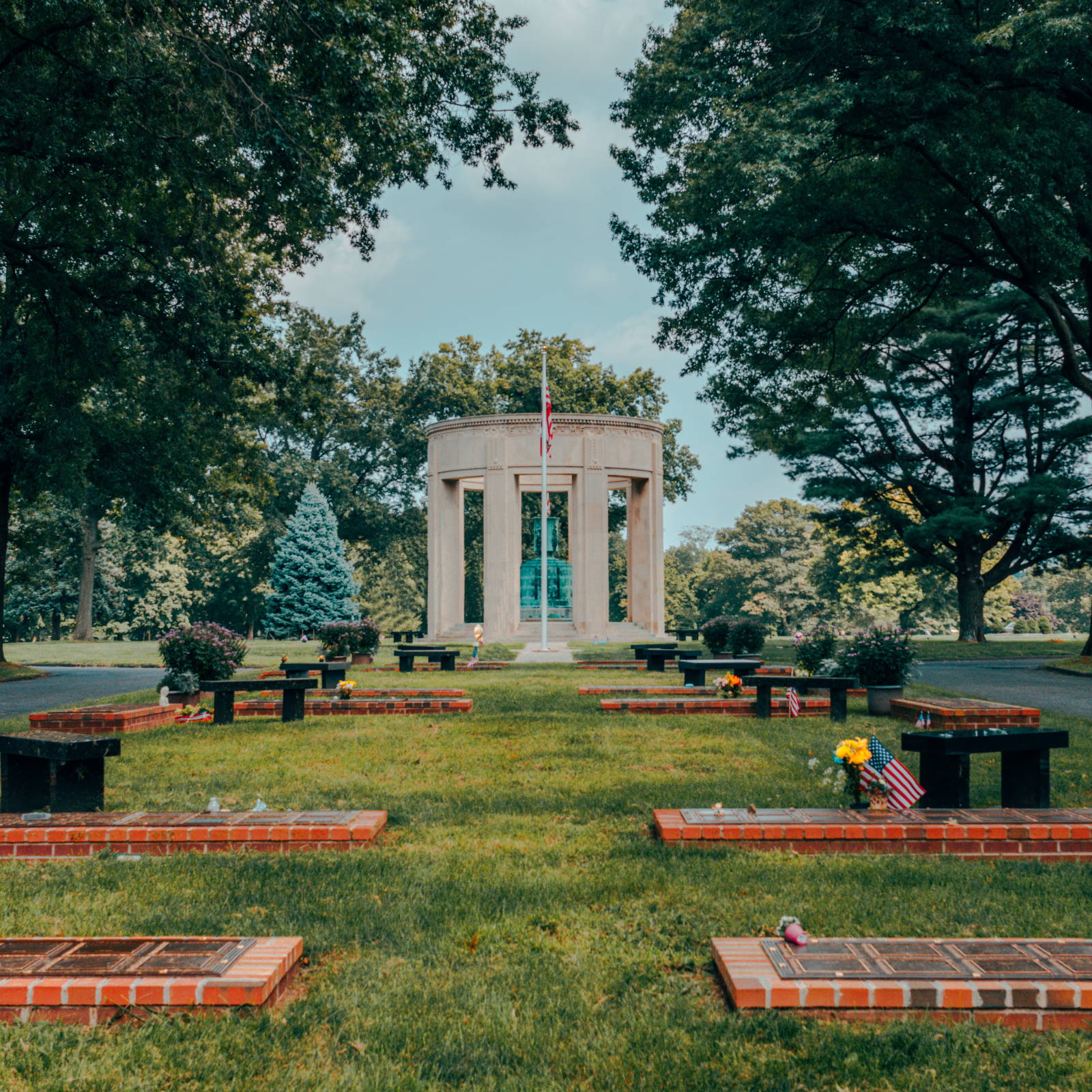 We believe that no grave marker should rise above another. We believe all should be consistently equal in size and be set flush with the surrounding turf. Crypt and niche inscriptions and plates are uniform as well.
Permanent Grave Markers
George Washington Memorial Park only allows one marker per grave. A single marker may be set up for a maximum of two names only. All grave markers or memorials must be made of bronze or pink granite and must be flush with the ground. The Association cannot by law sell markers, but does have specific regulations about size and installation. Please contact the office for specific marker regulations.
Markers may be purchased from independent monument companies. No company is in any way connected or affiliated with our Association, but dealers in this area are familiar with our requirements. The cemetery will charge an installation and perpetual care fee which is usually collected through the monument company.
Adding a Second Name to a Marker
If a second interment takes place in a grave with an existing marker, the marker must be removed for the burial and placed in our storage area. A monument company must be contacted to add the second interment information to the marker. The monument company will find out what is currently on the existing marker and also what information needs to be added.
Installation of all markers usually takes approximately two to three months after receipt. Flush markers may not be installed once the ground is frozen, therefore markers accumulate. This time also allows the grave to settle before the marker is set permanently.
Temporary Markers
Temporary grave markers are furnished by the Association after a burial takes place to enable members and visitors to identify a grave before a permanent maker is placed. Temporary markers may be removed after 90 days. Noticing surrounding or adjacent interments also helps find locations.